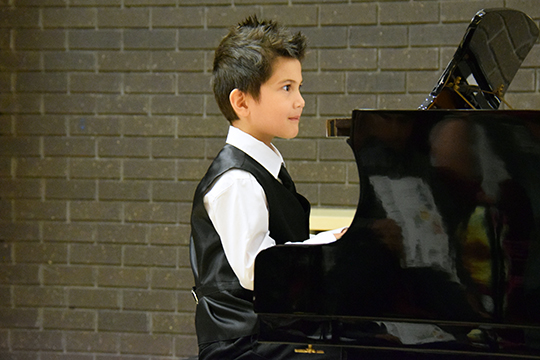 MUSIC TUITION

Tuition is paid by pre-authorized credit card or debit. For ease of payment purposes the annual tuition is divided into nine equal payments, payable monthly. Billing information is required to complete registration, however monthly payments do not begin until September and continue until May. Billings occur on the first of the month.
HST must be added where applicable. Private music lessons are HST exempt.
The yearly registration fee of $25 per student will be billed at the time of registration. Registration fees are non-refundable.
Private Lessons
1/2 Hour Private Lessons for most instruments are $24 per lesson, paid in monthly instalments
Lessons are available up to 1 hour in length
Group Music Lessons
KinderSing 4-6 - $34 per month
Broadway Musical Theatre - $54 per month
Stouffville Academy of Music & Dance, 86 Ringwood Dr., Unit 204, 2nd Floor, Stouffville (905) 640-9337.
© Stouffville Academy of Music & Dance. All rights reserved.